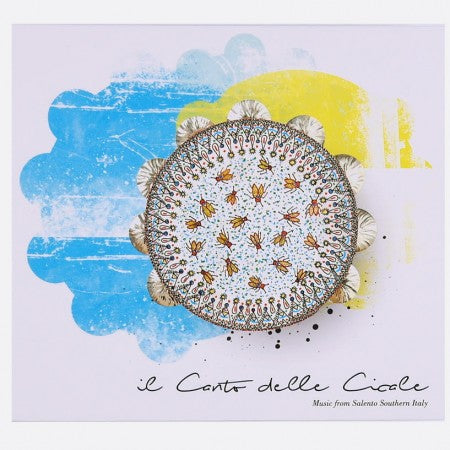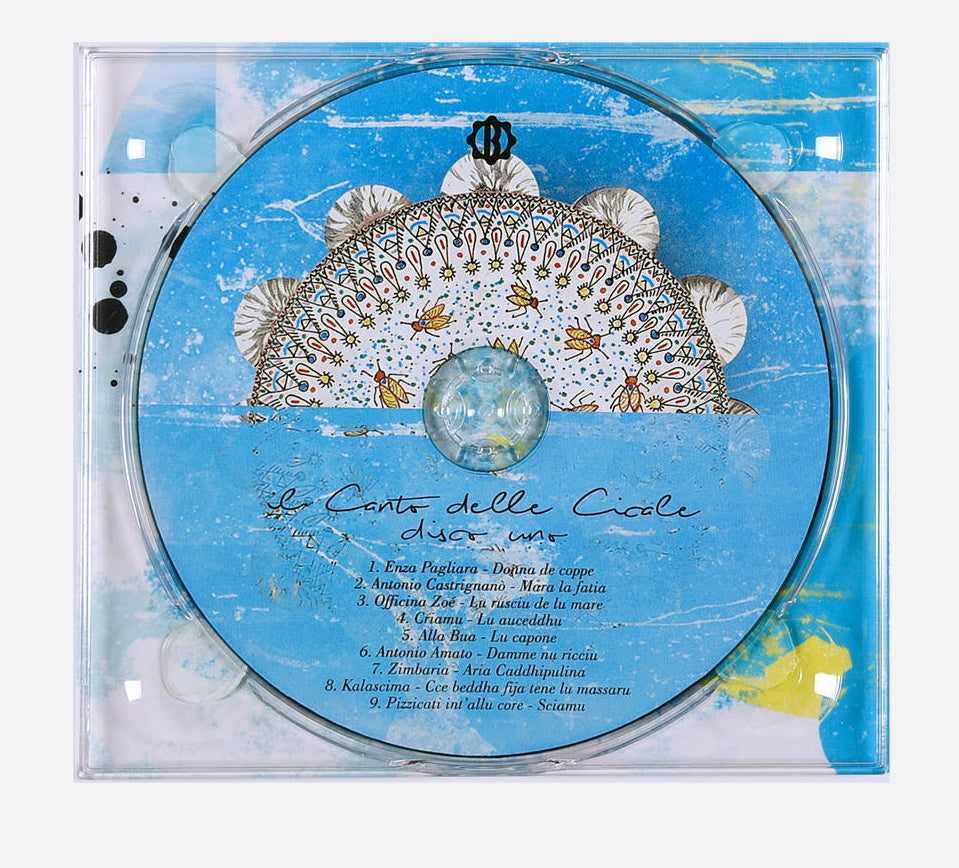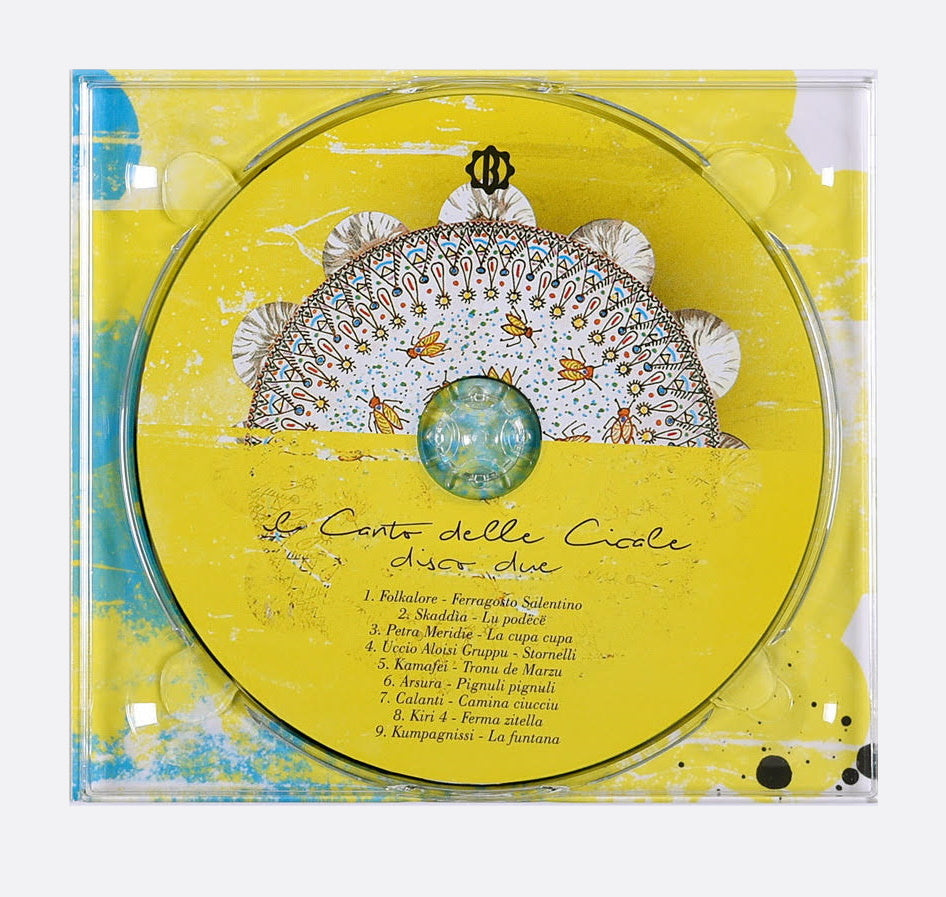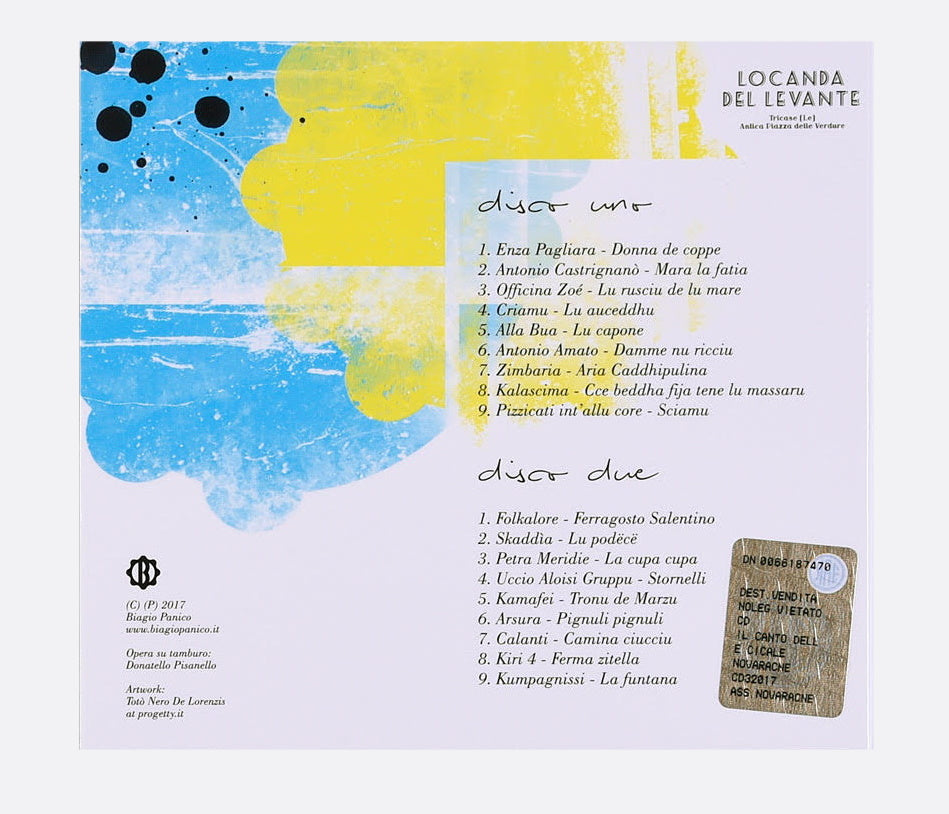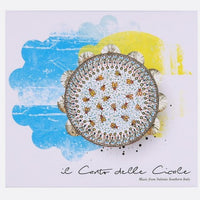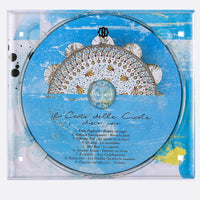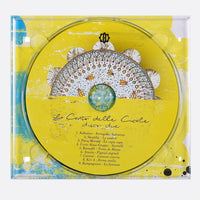 Il Canto delle Cicale (2 CDs)
Collection of traditional Salentinian songs, which do not only include Pizziche, but also other popular genres. It come in two CDs for a total of 19 tracks. The selection of tracks has been made by Biagio Panico, who chose among the best interpretations and arrangements of the last decades.
Every track has been recorded by a different band, giving a more organic introduction to the Salentinian popular music, less focused on Pizzica Pizzica only.
Tracklist (Artista – Brano) / (Band name – Track name):
Disc 1
01 Enza Pagliara – Donna de Coppe
02 Antonio Castrignano' – Mara la fatia
03 Officina Zoé – Lu rusciu de lu mare
04 Criamu – Lu auceddhu
05 Alla Bua – Lu capone
06 Antonio Amato – Damme nu Ricciu
07 Zimbaria – Aria Caddhipulina
08 Kalascima – Cce beddha fija tene lu massaru
09 Pizzicati int'allu core – Sciamu
Disc 2

01 Folkalore – Ferragosto Salentino
02 Skaddia – Lu Podëcë
03 Petra Meridie – La cupa cupa
04 Uccio Aloisi Gruppu – Stornelli
05 Kamafei – Tronu de Marzu
06 Arsura – Pignuli Pignuli
07 Calanti – Camina ciucciu
08 Kiri 4 – Ferma zitella
09 Kumpagnissi – La Funtana
Il costo delle spedizioni in Italia ammonta a 12 euro e, generalmente, consegnata entro 24 o 48 ore lavorative dal giorno della spedizione (isole escluse). Si consideri l'inizio della spedizione dal termine della costruzione del prodotto